Welcome Children!
(and parents)
Here at Zion we believe children are a blessing! We want children and families to feel God's love and have opportunities to grow in their faith. Weekly Sunday School, monthly Family Activities, and other of events are offered to enrich the life of children and their families. Our hope is that through these ministries children will build a firm foundation of faith, while also building relationships with peers, parents and Christian leaders within the church.
Nursery: Ages birth – 3 yrs. old
Sunday School: Pre-school – 5th Grade
J O I N U S !
S U N D A Y S C H O O L : C U R R E N T B I B L E S T U D Y
Cross Explorations
Kids Preschool through Grade 5 will be studying Bible stories from the Old Testament in the first half of the year. The series starts with the account of God creating the world and then the kids will continue to learn about Noah, Abraham, Sarah, Isaac, Rebekah, Jacob, Rachel and many more people in the Bible. The second half of the year they will switch to the New Testament and learn many accounts from the life of Jesus.
M O N T H L Y
Family Activities
Family time is important. Because we value that time, we plan a family activity each month. Families are invited to meet monthly for a fun activity to get to know each other better. Activities include game nights, movie nights, the annual family retreat, and other special activities. Typically we meet on a Saturday from 5 – 8 p.m., but the times are flexible – if anybody needs to leave early or arrive a little late. We usually have some food together and try to have a babysitter available.
S T A Y C O N N E C T E D:
join our Zion Parents group.
N OV E M B E R 3 , 2 0 1 9
Operation Christmas Child: Pack Day
For the month of October, a church-wide collection (on behalf of the Sunday School) is being held for hygiene items, toys, school supplies, and accessories. This is for Operation Christmas Child, a ministry that delivers shoeboxes filled with gifts for children around the world. Along with the shoeboxes children will hear the message of Jesus and His love for them.
Zion children and youth, Pre-school through 12th Grade, will pack shoeboxes on November 3, during the Sunday School hour from 9:45 – 10:45 AM.
All donations needed by October 27, 2019.
More information available in the Atrium.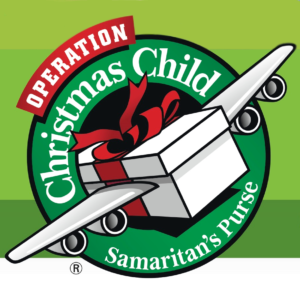 O U R
Nursery
For parents with young children, our nursery is located in the lower level. It offers a quiet space, bathroom, changing table and plenty of toys. It is our goal to provide a safe, nurturing Christian environment for young children while parents attend service or Bible study, before the child is ready to sit in service or attend Sunday School.
Hours: 8:15 AM – 12 PM
Ages of Children: birth – 3 yrs. old
Nursery Coordinator: Carolyn Remmele
Our Nursery Coordinator, Carolyn Remmele, oversees the Zion Nursery to ensure a safe, nurturing Christian environment for young children while parents attend service or Bible study. Carolyn lives in Anderson Township with her husband, Marshall, and their two children.