Welcome Children!
(and parents)
Here at Zion we believe children are a blessing! We want children and families to feel God's love and have opportunities to grow in their faith. Weekly Sunday School, monthly Family Activities, and other of events are offered to enrich the life of children and their families. Our hope is that through these ministries children will build a firm foundation of faith, while also building relationships with peers, parents and Christian leaders within the church.
S U N D A Y S C H O O L : C U R R E N T B I B L E S T U D Y
Family Time Training
During this time of social distancing, we are not meeting for in-person Sunday School. We are providing parents with materials, so they may share a weekly Bible study together with their child(ren).
If parents would like to be added to our email list to receive the weekly Bible study lessons contact Chris Graves.
Each lesson contains scripture, highlighted key points, activities and closing prayers.
F A M I L Y F U N N I G H T
Science with Crystal Clear
May 12th at
6:30-7:30 p.m.
Bring your kids to do some fun science experiments! This event will be held outside in Zion's courtyard.
Masks will not be required, but we will be social distancing. Ages 4 through upper elementary school are welcome.
Feel free to invite friends! Hope to see there!
For more info about Crystal Clear:
V A C A T I O N B I B L E S C H O O L
ROCKY RAILWAY
Climb aboard for mountains of fun at Rocky Railway! On this faith-filled adventure, kids discover that trusting Jesus pulls them through life's ups and downs.
Sign up for volunteers and participants is now open.
All COVID safety measures will be in place. Mask will be required. Social distancing guidelines will be followed. We will have extra hand washing in place. Snacks will be sent home to enjoy.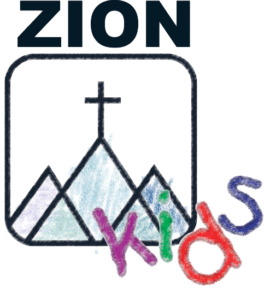 S T A Y C O N N E C T E D:
join our Zion Parents group.
O U R
Nursery
For parents with young children, our nursery is located in the lower level. It offers a quiet space, bathroom, changing table and plenty of toys. It is our goal to provide a safe, nurturing Christian environment for young children while parents attend service or Bible study, before the child is ready to sit in service or attend Sunday School.
Hours: Nursery is currently CLOSED.
Ages of Children: birth – 3 yrs. old
Nursery Coordinator: Carolyn Remmele
Our Nursery Coordinator, Carolyn Remmele, oversees the Zion Nursery to ensure a safe, nurturing Christian environment for young children while parents attend service or Bible study. Carolyn lives in Anderson Township with her husband, Marshall, and their two children.